As if it's not enough that you're literally growing another human being, dealing with morning sickness, etc…now that you're pregnant, you also have to DRESS the body that's housing that growing human.
When you're already budgeting for a new baby, there's no need to worry about how to find inexpensive maternity clothes that fit into your budget, too.
We're here to teach you where to buy affordable maternity clothes (besides the maternity section at your local department store!) that will also work for postpartum. We'll tell you the staples you need, and you can build the rest of your wardrobe around those.
And just so we're clear, cheap maternity clothes doesn't have to mean poor quality pregnancy clothing. We're here to make sure you're getting the most bang for your buck!
First Published: July 6, 2020 … Last Updated: September 21, 2021
This site contains affiliate links, meaning that we earn a small commission for purchases made through our site. We only recommend products we personally use, love, or have thoroughly vetted.

Our Top Picks for Affordable Cute Maternity Clothes
Before we break everything down to the nitty-gritty, let's cover the basics – where to find maternity clothes to build the most versatile wardrobe. You might be surprised to learn that the best inexpensive maternity clothing might just be a quick click away (or in stores you're already frequenting!)
Here are our favorite suggestions for affordable maternity clothes:
When to buy Affordable Maternity Clothes
Before you dive right into your search for inexpensive maternity clothes, you might be wondering if it's too soon (or too late!) to purchase them. Well, luckily for you, there's no "right answer" to this question. Buy maternity clothing when you need them!
Every person and every pregnancy is different. Some women bloat from the beginning, but most are able to use that genius hair tie trick to make pants fit and get away with not shopping until the second trimester.
Studies have shown that most women have switched to maternity clothes by week 20 of their pregnancy.
Whenever you decide to buy maternity clothes, just remember not to overbuy, and to get things that will work for postpartum, as well. If you plan to breastfeed, many maternity clothes work for nursing, and most maternity pajamas work as postpartum pajamas.
Tips for finding Quality and Cheap Maternity Clothes
When you're shopping for affordable maternity clothes, there are some definite do's and don'ts you'll want to follow.
For example:
Do shop at resale stores like Facebook Marketplace, Goodwill, Once Upon a Child, and local consignment shops. You can get great deals on gently used clothing without overspending at places like Motherhood Maternity.
Do shop sales. Plenty of places have great maternity clothes that you can sometimes find on sale, which makes a huge difference and allows you to buy nicer items for less.
Do accept hand-me-downs. They're great.
Do stick to basics when possible, which will allow you to mix and match. Paying more for 3 good t-shirts or camisoles that will last can ultimately create more outfits with less money–just mix up paring them with different sweaters, scarves, camisoles, blazers, etc.
Don't show up at the mall without looking for cheap maternity clothing sales, or with your credit card and no set spending limit.
Don't try to buy everything at once. Start with the basics and expand as needed.
Don't shop for pregnancy clothes that aren't in season unless you'll be within that season in the next month or so. You don't know what you'll need; even if you think you're "snagging a deal," if it's something you won't actually wear it's a great way to overspend.
Where to buy Maternity Clothes for less
We already told you our favorite places for different types of maternity clothes; some are inexpensive, while others offer high enough quality that you don't need to buy as many. Now, let's break it down a little more, telling you not just what stores we love, but also why we love them and what you're likely to find there.
FYI: We only recommend brands we have personally tested and loved.
So let's get to it! Here are our favorite affordable maternity clothing brands:
Let's be real here. You've likely walked into your local Target in need of dish soap and emerged with $$$ worth of clothes, shoes, and jewelry you didn't know you needed.
This is because Target has some damn cute stuff, and we stand by those booties we bought alongside our dish soap.
If this sounds familiar, you'll be thrilled to hear that Target is also one of our top picks for inexpensive maternity clothes that are cute, comfy, and budget-friendly! You can find some FANTASTIC maternity basics at Target.
From belly bands (though we suggest paying for BaoBei if you can make the budget work), to leggings, to tees & tanks, to jeans–Target has you seriously covered in the affordable maternity clothes department.
Just remember to go in looking for specific items – 2 pairs of jeans, 3 tank tops, 3 t-shirts. Otherwise, you might end up sneaking ten bags of clothing into your house to avoid "that look" from your partner!
Are you worried about going overboard on pregnancy clothes? Online shopping is a great way to avoid overspending at Target!
PinkBlush Maternity is my go-to for cute, stylish, classic, or trendy pregnancy clothing that doesn't cost a fortune. Best known for their flowy floral dresses (they have the best baby shower dresses), they also have amazing basics, adorable cardigans, and super cute kimonos!
This website is perfect for stylish mamas who want to stay super cute their entire pregnancy (read: you probably aren't staying in maternity leggings the whole time like me, and more power to ya!).
But what I really love is that you can stay in leggings like I do and still dress up your outfit with PinkBlush.
Buy some cheap pregnancy clothes from Target, think a few basic tees and tanks, and then toss on a cute cardigan or kimono from PinkBlush to still feel chic.
One of the best ways to choose affordable maternity clothes is to find pieces that do more than just cover your blossoming baby bump.
Our team is keen on using nursing wear as maternity wear so that you can make an easier transition to the clothes you'll need postpartum.
Not planning to breastfeed?
No big deal. But if you are, why have to re-purchase a new wardrobe when so many maternity clothes do double duty? Undercover Mama is great for this, and our favorite part about this company is that they truly make great nursing (and maternity wear) for every body.
With sizes up to 5X (you go, Undercover Mama!), you can be sure that you'll find YOUR size. Their collection of dresses is especially adorable, and you can also find amazing tanks and tees you're guaranteed to love.
Ingrid & Isabel is perhaps best known for its Isabel Maternity line at Target (and that's definitely the cheapest option), but they're actually a full company with their own independent maternity line.
Their typical clothes are similar styles to the ones they offer at Target, but they're of higher quality for a slightly higher price. We recommend paying for the nicer items that you'll wear regularly through maternity and postpartum–a pair of jeans or two and a pair of work pants.
For items that are trendier or don't need to last as long, stick to their Target line if you want to keep cost down.
If you're looking for nice, cute, and versatile pregnancy clothes that will hold up well, Ingrid & Isabel Is for you.
Old Navy is amazing for inexpensive maternity clothes and basics at killer prices.
We especially love it for staple pregnancy pieces. Moms rave about their affordable maternity jeans. We also love the variety of sizes, and different options for dresses and tops at relatively cheap prices.
Just like their traditional clothing lines, clothes you wear from Old Navy won't last you through every day of multiple pregnancies. But it holds up well enough to get you through one with ease!
You'll definitely want to check out Old Navy's line of maternity wear.
When it comes to discussing cheap maternity clothes, the list would not be complete without mentioning the mecca of all online shopping havens – Amazon.
One of the best things about buying anything on Amazon (especially if you can spring for Amazon Prime) is that it gets to you quickly. This is the perfect way to get inexpensive maternity clothes for that last-minute event you got invited to.
Our favorite thing to do is to order a few styles and sizes from Amazon Prime and then send what we don't like or need back. Plus, unlike shopping in store, you can put everything you like in your cart, then go through and delete items as you imagine your wardrobe coming together.
When talking about easy and affordable maternity shopping, we can't continue without mentioning Amazon Prime Wardrobe.
Their "try before you buy" option gives you the ability to shop like you would in store–from home!
Order up to 8 items at once, and Amazon will ship them to you with a return box. Then, keep what you want and send back the rest. This method of trying different affordable maternity clothes gives you choice and eliminates the typical hassle of shipping returns or having too many items on your credit card before you make returns.
Where to rent Cute Pregnancy Outfits
Clothing rental is all the rage right now, and it gets many women through various events and experiences without having to buy a bunch of stuff you'll never wear again.
Did you know, though, that there are places where you can rent maternity must-haves so you can constantly adjust your wardrobe to fit changing seasons and your changing body?
So here's the thing about maternity wardrobes: you're going to put together a few dresses, leggings, and tops for your maternity capsule wardrobe, and then you're going to wear them until they wear out.
Or, you might wait several years between pregnancies, only to find that your maternity wardrobe from your last pregnancy is super out of style.
OR, you perhaps you're one of those women (like me!) who really enjoys clothing subscriptions and looks forward to the clothing you choose online coming in the mail.
If any of these sounds like you, then trying a maternity subscription is perfect for you. It's really a win-win when shopping for affordable maternity clothes!
Here are the perks of any kind of subscription:
You don't have to pack your closet with pieces you'll likely never wear again
They handle all the laundry and dry cleaning for you (!!!)
There are styles for every trimester and season, so when you go up a size due to very healthy weight gain, you don't have to buy new clothes
It's really easy to rent special occasion outfits for things like funerals, weddings, baby showers, and special events and then just send them back when you're done!
Subscriptions don't have to break the bank. It can be more affordable to rent your clothes than buy them
They're a great way to keep a variety of work clothes if you're back in the office
We love Rent the Runway, especially as they've ramped up their everyday collections.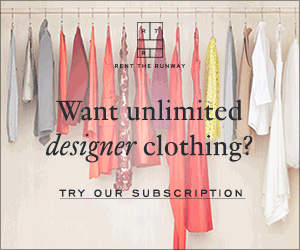 If you're renting for work, this is an especially great option for you, as they offer a wide range of professional maternity styles.
A cheaper option than Rent the Runway, Le Tote's clothing is also lower quality. But when you don't own it, does it matter? Their slogan is "rent maternity fashion from week 4 to 41!" Yes, please!
With Le Tote, we love that you can build your own "tote" (your monthly subscription box) of affordable maternity clothing for as long as you need to, and then you can cancel at any time.
They also have great options for transitioning away from maternity clothes as your body slowly returns to normal after baby comes.
When the baby is here, you'll be worrying about a host of other things, so why not let Le Tote clothe you?
Don't worry, though. We've got you covered for learning to love and trust your postpartum body!
Maternity Clothes Cheap Must-Haves
There are some items you can use throughout your pregnancy that also worked pre-pregnancy–many cardigans, certain exercise leggings, and loose nightgowns, for example.
But other items are always a good idea–things you just can't do without.
When you're starting to shop for cheap maternity clothes, here are our must-haves. We're here to help you figure out what's worth splurging on, and what you can skip!
Comfortable maternity pajamas are a must, and choosing ones that will also work as postpartum pajamas and/or nursing pajamas will give you lots of comfort while also saving you money long-term.
Pajamas are a place where we actually say it's worth splurging. You want them to hold up through lots of wear and tear, including an expanding and shrinking belly. Our very favorite pajamas come from Kindred Bravely, and they should hold up well through pregnancy and postpartum.
Want to go a cheaper route? We love Ekouauer Maternity. You'll be oh-so-comfortable, though they'll wear out more quickly than Kindred Bravely.
When I got pregnant, I had no idea what a sleep bra was. Then, early in the first trimester, I started complaining about my inability to sleep because of breast pain. And then my life changed.
A brilliant friend told me about sleeping bras, soft, comfortable bras that you wear to bed that provide just enough support to stop the discomfort.
Get two nice ones so you can switch them out. You won't regret it, and you'll still wear them postpartum.
And maybe leading up to every period for the rest of your life.
Maternity leggings are essential. But if we're being honest, good support leggings don't come cheap. They just don't. But trust me, you want them. Your pelvic floor will thank me later.
No matter what side of the aisle you're on as to whether leggings count as pants (we're pro-leggings, by the way), it doesn't so much matter when you're pregnant. Most maternity tops are long enough for leggings to work with them.
You can wear traditional maternity leggings for much less money, but by about halfway through the second trimester, it will really benefit you to have support leggings.
The best support leggings out there are from BaoBei, and yes, they're worth the splurge. I wore different brands during my pregnancy with Jack, and I developed serious pelvic floor issues that I did not fix before my next pregnancy. My pelvic floor PT insisted that BaoBei were the only leggings that would actually provide the needed support, and she was right. I could truly feel the difference in my pelvis and lower back on days when I wore them.
I realize, though, that these leggings are splurge. If it's just not reasonable for you, our next best suggestion is the Bump Support leggings from Belly Bandit. They still aren't cheap, but they majorly beat the price tag on BaoBei. And the sad reality is, when it comes to belly support, good support just isn't inexpensive.
Support leggings give you bump support that's desperately needed without having to wear a separate belly band. Or you can comfortably wear them WITH your belly band.
So when you wonder when to splurge and when to save, this is where you splurge.
Maternity bras are definitely a splurge-worthy item, but we recommend waiting as long as possible to buy them so you don't have to size up a second time.
Once you start spilling out of your current cups, it's time to transition to maternity bras. As always, we suggest using bras that transition well to postpartum.
We always love Kindred Bravely, but if you want more info, learn about the very best maternity bras here.
What You Don't Need
If you're pregnant during winter, then you may want to buy a warm coat that will fit. But you don't need special maternity cardigans to layer with, pregnancy vests, etc. You can just use the ones you already own as those items can be left open at the front and worn with basic maternity tops.
And while you need some good, versatile maternity tops (especially tanks, tees, and long-sleeved tees), they don't need to be expensive. Unless you're snagging a support tank (100% worth the splurge), buying basic mix-and-match items are the perfect way to shop for affordable maternity clothes and save some money!
Inexpensive Maternity Clothes Galore!
We realize that this overview of affordable maternity clothes might look a little overwhelming at first, but it's actually designed to help you easily build a pregnancy wardrobe that's cheap and customizable.
Combine it with our article on building a maternity capsule wardrobe, and you'll be adorably in budget with no problems!
Make sure you have a little fun with it and choose things that represent your personal style. The possibilities are endless!
What inexpensive maternity clothes would YOU add to your maternity wardrobe?
Affordable Maternity Clothes FAQ
Where can I find inexpensive maternity clothes?
From your local thrift store, consignment store, or Goodwill, there's no shortage of places to find affordable maternity clothes. For large retailers, we love Target and Old Navy. For smaller and trendier, we adore PinkBlush.
How much does the average pregnant woman spend on maternity clothes?
Fortune estimates that women spend an average of about $500 on maternity clothes. To lower this cost, shop resale or carefully build a maternity capsule wardrobe. Facebook Marketplace is your friend here.
What week should you start wearing maternity clothes?
We recommend waiting until your pre-maternity clothes don't fit with the hair-tie trick. That'll help you buy for the right season and save by purchasing fewer clothes for fewer sizes. Generally, this happens between 14 and 18 weeks, but varies by individual. Most women need maternity clothes by week 20.
How do you look classy when pregnant?
Opt for classic, timeless pieces that you can mix and match to create a variety of outfits. Look for pieces that are made of high-quality materials, and add accessories for a touch of style and personality.
Is 6 weeks too early for maternity clothes?
It's completely normal to start wearing maternity clothes at different points during pregnancy, anywhere from 6 weeks to 20 weeks. When your clothes start fitting tightly, whether to accommodate a growing bump or hormonal bloat, it might be time to consider switching to maternity clothes.
What should you not wear while pregnant?
Avoid restrictive clothing, instead choosing clothes that are comfortable and allow you to move around easily as your body changes during pregnancy. And remember, what's comfortable for one person might not be for another, so make the best choices for you and your body.
Can you wear regular clothes instead of maternity?
Some people wear over sized regular clothes, loose-fitting options, and stretchy fabrics for many months. Using a hair tie to loosen the waistline of your pants can also help you avoid maternity clothes for longer. For most parents, though, maternity clothes do eventually become necessary. Maternity clothes are specifically designed to accommodate a growing belly and may be more comfortable than trying to wear your regular clothes.
Postpartum Articles & Resources
Katy Huie Harrison, PhD, is an author, mom, recurrent miscarriage survivor, & owner of Undefining Motherhood. She lives in Atlanta with her husband and 2 children (Jack & Branham). She believes our society puts too many expectations on women that make womanhood and motherhood restrictive. Her goal is to shift the paradigm about what it means to be a woman and mother, giving all women a greater sense of agency over their own lives. You can find Katy and her work featured in places like CNN's Headline News, Romper, Scary Mommy, Love What Matters & more.